DrunknDragon
Regular price
Sale price
$27.99
Unit price
per
Sale
Sold out
Are you a new Dungeon Master looking for bulk minis for your campaign or one shot? Are you the long time Game Master who hunts for the perfect immersive experience for your table?

The Drunk'n Dragon has you covered!

Our 25 Guards Set is a great choice for adding detailed minis to your game. Miniatures can get pricey quick, so our SECOND release is a more cost effective way of immersing players without having to buy individual figures. Enhance the imagination and fun of your party and protect your castle walls!

5 unique collectible figurines found common in game settings for DnD and Pathfinder.

The Half Orc

The Swordsman

The Crossbowman

The Spearman

The Dwarven Hammer
Kept unpainted specifically to keep the cost low and to maximize customization options, these figurines were sculpted in 28mm scale with specifically a 25mm (roughly 1inch) base to adhere to typical tabletop grids.
Drunk'n Dragon looks forward to adding to the tabletop community while growing to develop products catered to the GM in you!
These minis are designed and made by Drunk'n Dragon and is not affiliated with Wizards of the Coast or an official Dungeons and Dragons content.
Share
View full details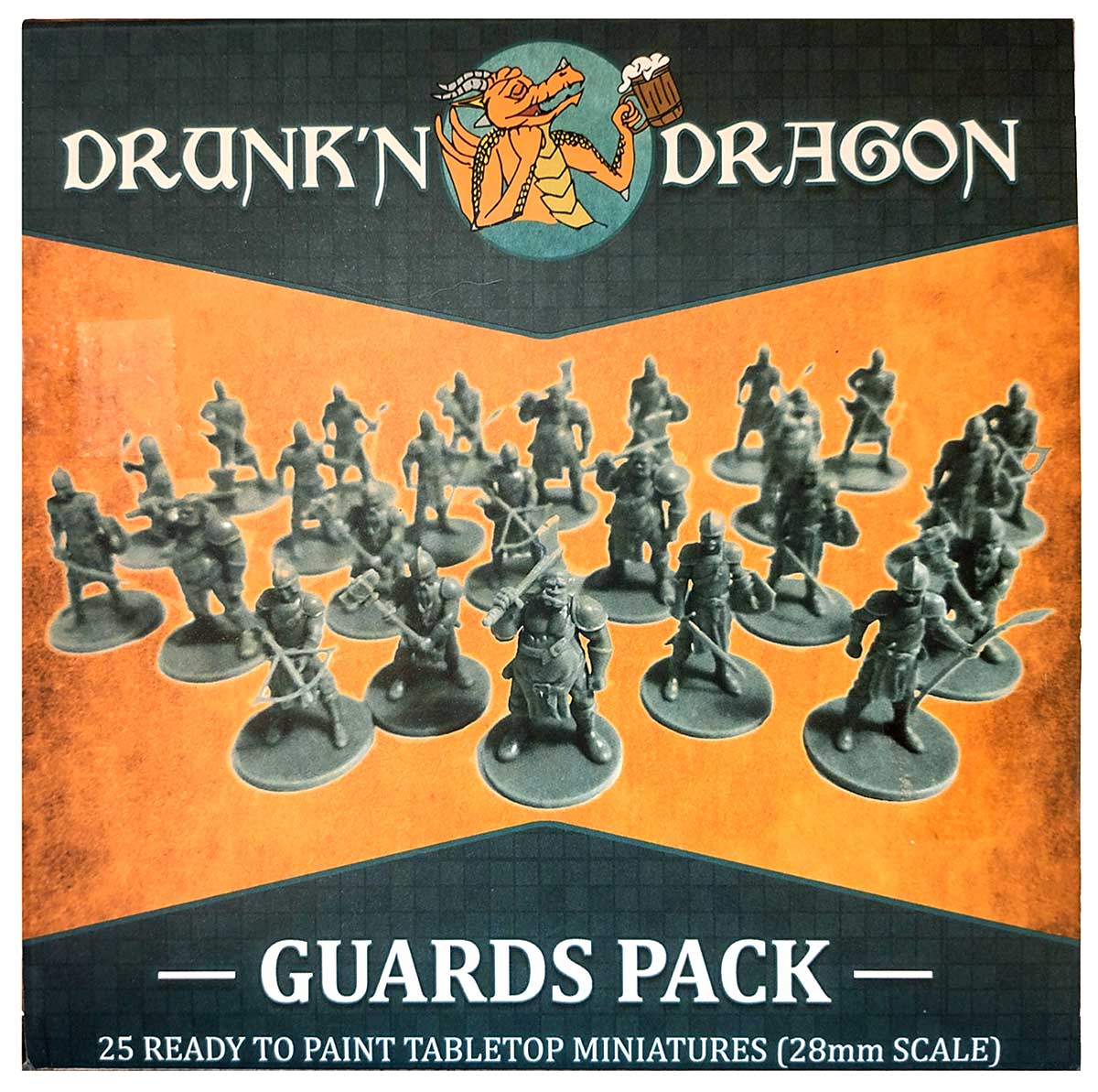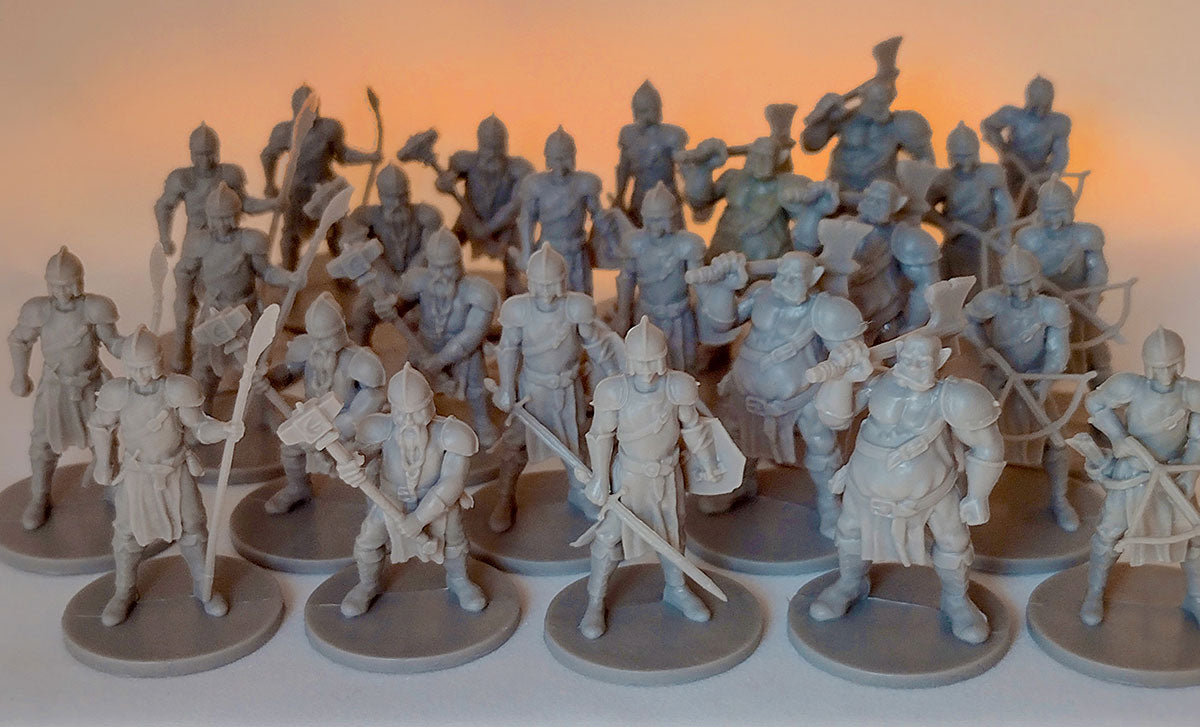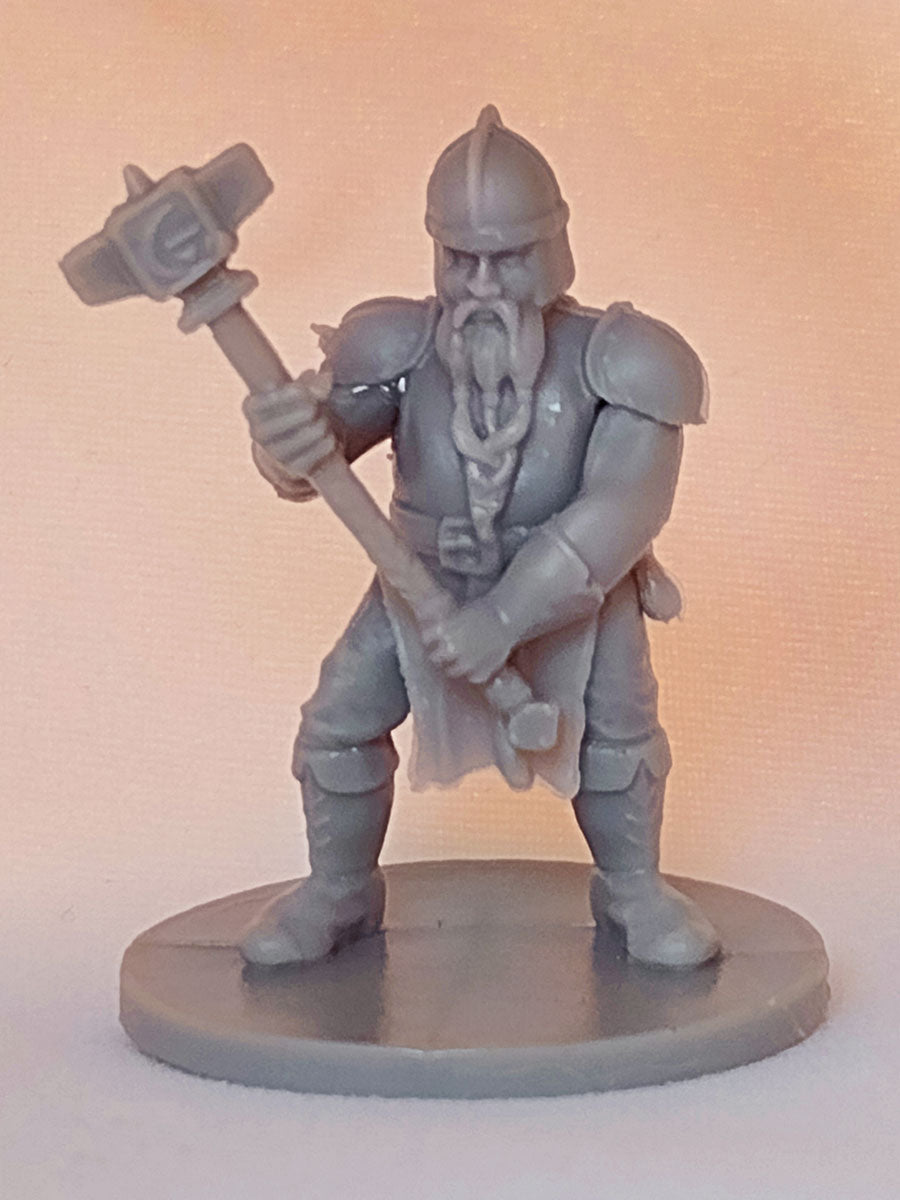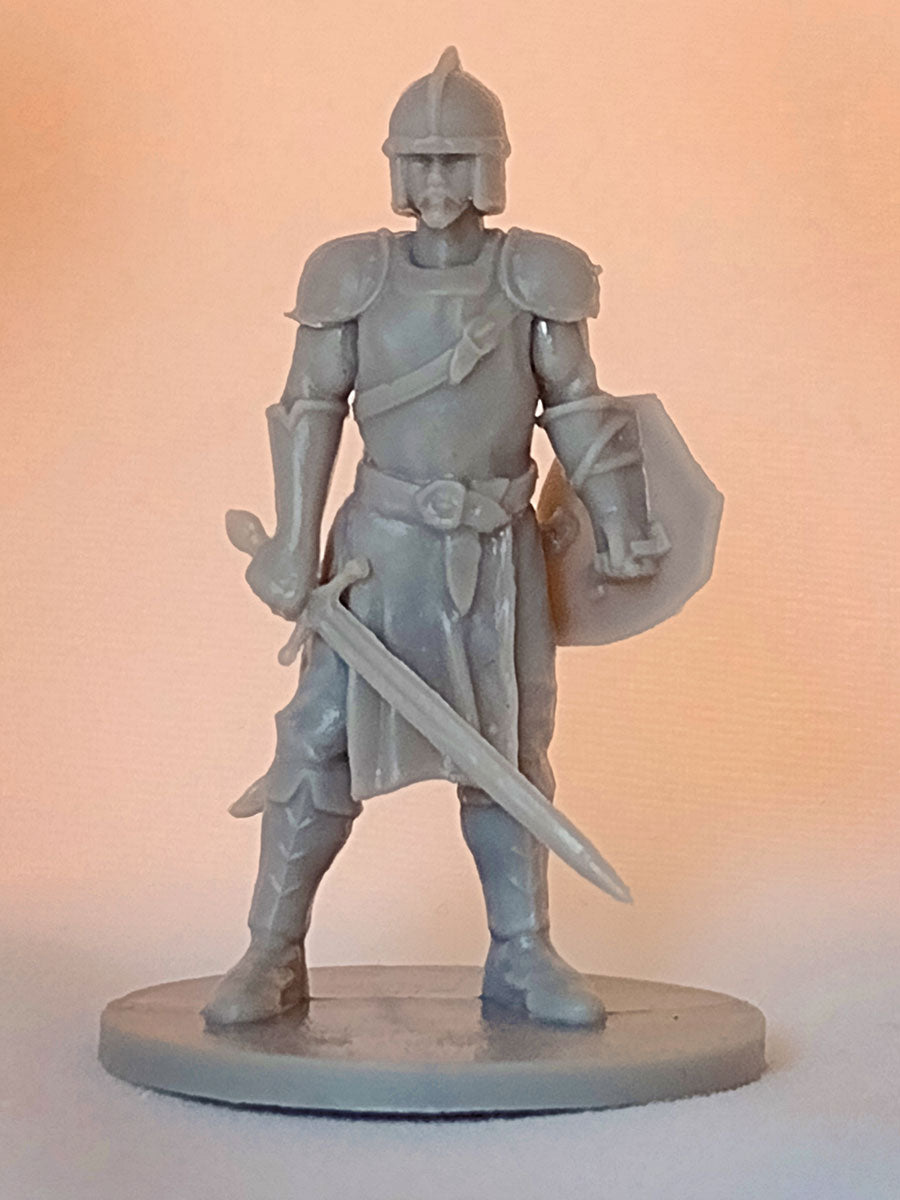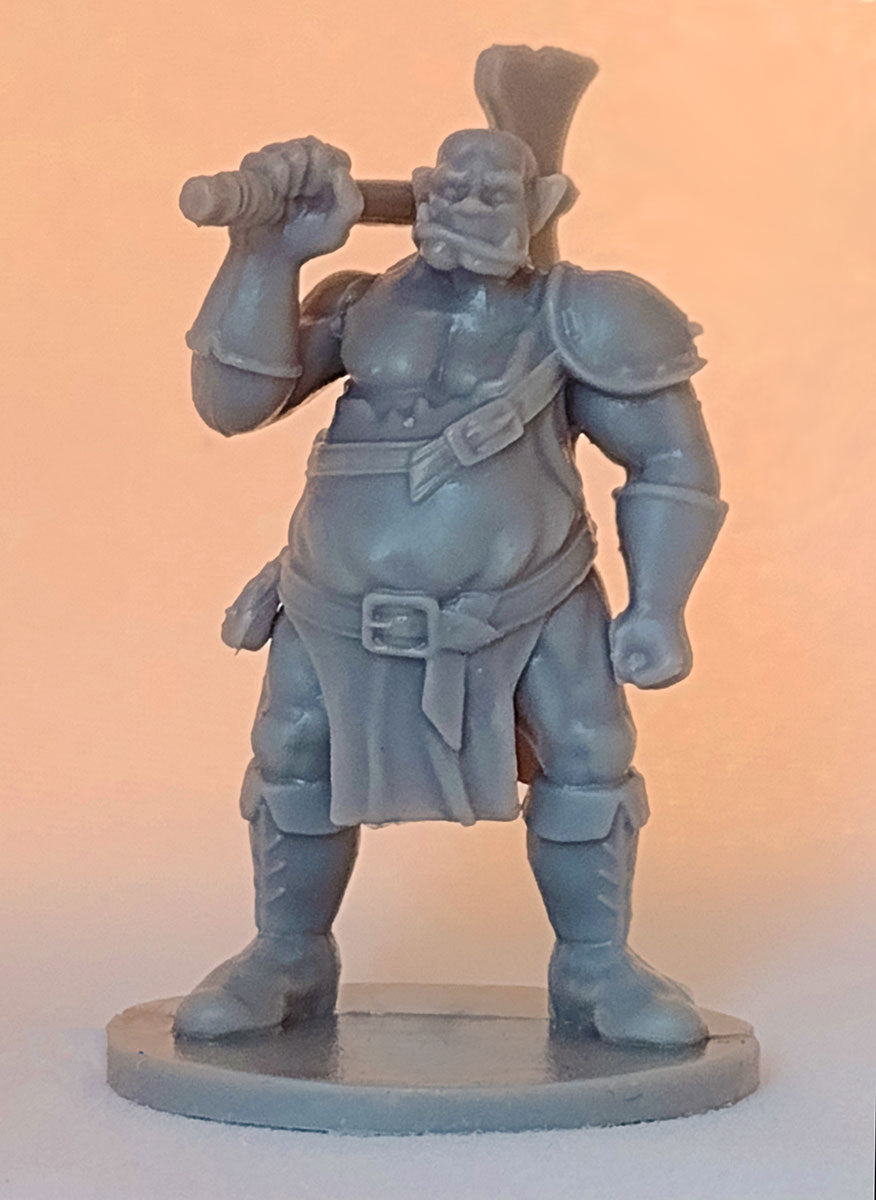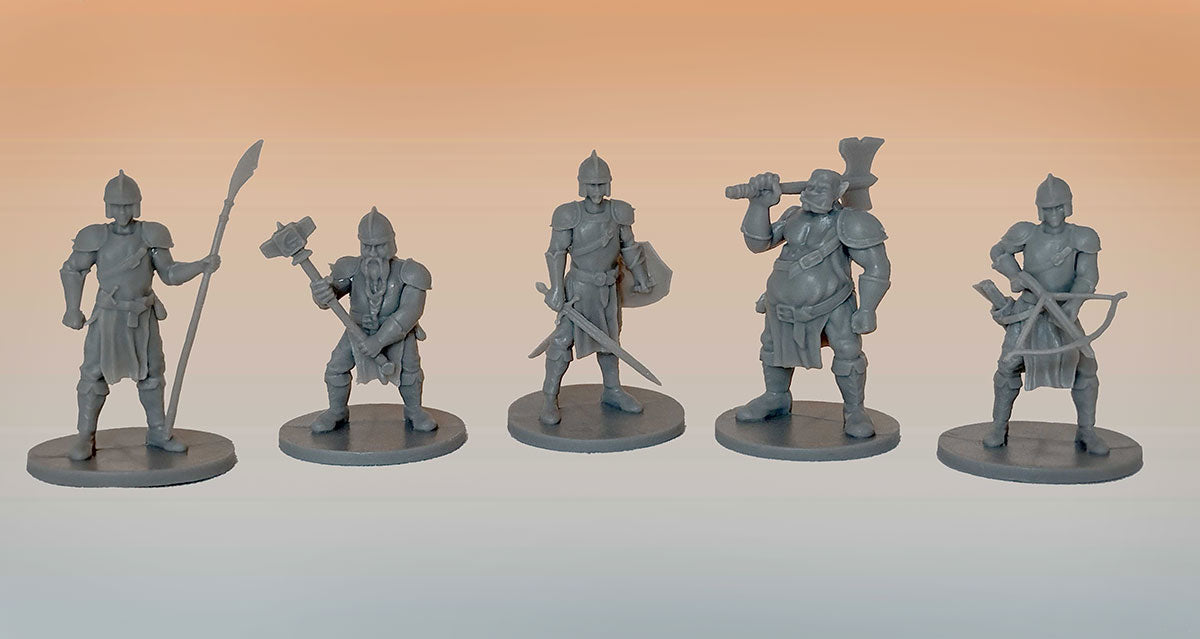 Imagination is the beginning of creation...
These minis are made of hard plastic and are sold unpainted so you can personalize them with your creative mind and artistic hand. Let your imagination run wild!
cory perez • Aug 20, 2022

They're all really good figures and will fill the role of city guard on your board very nicely. You can even make an activity of painting them which is also fun.

Steven L. • April 19, 2022

Not hyper-detailed, but they look much better than I was expecting for the price. I'm getting into painting miniatures, and was recommended these as good for practicing my detail work.

Clankhead • Sep 15, 2021

Really fun to paint up. Each one has details that really come out with the right application. All of them are pretty solid, though I do have a few archers and sorceresses' with bent accessories. These can easily be fixed though. They can also be cut off easily if you're into kitbashing other items.